If you borrowed clothes from the nurse, please return! My supplies are down to the clothes that were here when the school opened 22 years ago, and while fashion is cyclical, these clothes are not!!!
Along those same lines, if you have athletic shorts/pants for girls/boys that your kids have outgrown, I will take them. Any/all sizes are welcome. Thank you!!
We can hardly believe November is nearly over! This week, we wrapped up our lessons on growth mindset. Students discussed the difference between growth and fixed mindset. Growth mindset is an important life skill for students both at home and at school. Often we see kids who are afraid of failure- they equate a lack of success in one activity or subject area to being an all around failure. We want children to view obstacles not as inadequacies, but as opportunities to learn and grow. We used the books Your Fantastic Elastic Brain in fourth and fifth grade, The Girl Who Never Made Mistakes in second and third grade, and Giraffes Can't Dance in kindergarten and first grade to help further reinforce the importance of a growth mindset. We are looking forward to a week of celebrating our gratitude for our families, friends, colleagues, and our students and their families. We hope you have a lovely week and take some time to slow down and appreciate one another before the busy month of December arrives!

Sincerely,

Addie McBride & Jennifer Cheatham
BIBLIO BABBLE FROM THE LIBRARY
It is the most WONDERFUL time of the year...in the library! I love when we start reading informational text. Learning about people, events, and random tidbits of history through beautifully illustrated picture books is so interesting and exciting for the students and me! Interesting fact: record-breaking Jeopardy winner, James Holzhauer, credits informational picture books as being his secret to success.

"They are chock-full of infographics, pictures and all kinds of stuff to keep the reader engaged," he told The Washington Post (April 2019).

The last couple of weeks I have tied our library lessons into Veteran's Day as well as the upcoming author visit by Chris Barton. Here's what we've been reading:
I'm also so excited to announce that the BPE Library will be hosting its very first BOOK FAIR! The fair is scheduled for 12/9-12/13. Students will receive Follett flyers (similar to the Scholastic flyers) that they can begin browsing through and creating a wish list the week before the fair. Classes will visit the fair during their scheduled library time (5th grade will select a time since it isn't their library week). Please plan to send students to the library prepared to make their purchases on their library day.

Upcoming Events:
11/25-11/29 Thanksgiving Break
12/2 author visit, Chris Barton, K-5
12/9-12/13 Book Fair, K-5
I Am Currently Reading: Imaginary Friend by Stephen Chbosky
I Am Currently Listening to: The Hidden Kingdom by Tui T. Sutherland
Sincerely,
Katy Larson
We're growing! Our ECSE (Early Childhood Special Education), formerly PPCD, is looking for typically-developing children ages 3 1/2 to 4 years of age to serve as peer models in our ECSE for the 2019-2020 spring semester. We will have a screening on Wednesday, December 11th, 2:00 PM at Eanes Elementary.
Nov 22 2019
No HW Night
2:50 PM
Nov 25 2019
HOLIDAY-Thanksgiving
All day
Nov 26 2019
HOLIDAY-Thanksgiving
All day
Nov 27 2019
HOLIDAY-Thanksgiving
All day
Nov 28 2019
HOLIDAY-Thanksgiving
All day
Nov 29 2019
HOLIDAY-Thanksgiving
All day
Dec 2 2019
Author Visit Chris Barton (K-3)
8:30 AM - 9:10 AM
Dec 2 2019
Author Visit Chris Barton (4-5)
9:30 AM - 10:15 AM
Dec 5 2019
EISD Speaker Series, "Anxiety & Relaxation Techniques"
12:00 PM - 1:00 PM
Dec 6 2019
Spirit Store Open
7:15 AM - 8:00 AM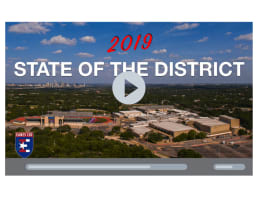 Continuing his #BeKind Convocation theme, Dr. Tom Leonard will share information on our strategic priorities and our efforts to create a caring learning environment where all are valued.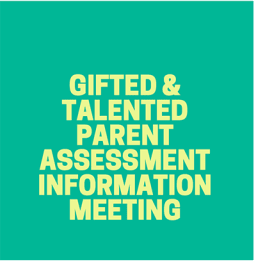 Kinder parents are strongly encouraged to attend this informational meeting on December 2, 2019, 6PM @ Valley View Elementary. Kinder Consent to assess form will be available December 2 through 20th.
At this special evening of learning and fun, parents & students will work together through different stations of coding, robotics and engineering challenges. No experience needed! Food Trucks & Door Prizes!