MRS. MEEK'S WEEKLY MESSAGE
Dear BPE Families,
The beginning of August means that the 2020-2021 school year is just around the corner. Whether we are in person or virtually, we are eagerly anticipating the returning of Bridge Point students and families. As we kick off another amazing school year, I feel so thankful and proud to work alongside you as we strive to create a safe and engaging place for everyone to learn, take risks, and succeed.
I hope you all had time to relax, rejuvenate, and recharge. This summer has been "different" to say the least. At the end of June, I traveled to coastal Delaware to visit my mom. While in Delaware, my mom and I enjoyed some quality time together and I think I ate my weight in crab cakes. My oldest, Austin, remains away at school in Lubbock and will be graduating this December from Texas Tech with a degree in Communications and minor in Sports Management. My number two, Brady, graduated from Dripping Spring High School in May and is currently taking classes remotely from ACC. My hubby, Jason, continues to work remotely from home, garden, and cook for all of us. :) Life is good in the Meek household, all considering.
In addition to spending time with family, I have been working nonstop with Sheri Bryant (our Assistant Principal), fellow administrators, and the district on what the heck we are going to do this fall. It has been a moving target but I'm excited that we were able share our plan this week. Please remember to complete the 3 question survey to confirm your choice for "opting out" of in person instruction. The survey is NOT time stamped but will close on Monday, August 10th at noon. Thank you in advance for providing us with this critical information as soon as you are able.
I know that returning safely is at the forefront of everyone's mind. Our Maintenance and Operations (M&O) staff members have been working all summer to create a safe environment for students and staff as they return. We are using all of our resources including our focus groups, local and nationwide facility operations leaders, contractors and vendors, engineers, and architects to help navigate the best way to mitigate, as much as possible, the risk of being infected with COVID-19 in an Eanes ISD facility.
Some of the changes in the building we have made are easy to spot, like additional signage guidance, hand sanitizer dispensers and faucets. We have also changed things behind the scenes, such as additional HVAC technologies and air filters. Back in March, the district started to replace hand air dryers with paper towel dispensers in restrooms, as well as additional soap dispensers. In every classroom you will now find a refillable bottle of hand sanitizer next to a refillable container of wipes; throughout the district, all entrances and common spaces will have wall mounted and free-standing hand sanitizer dispensers. When students return to the building they will see signage peppered throughout the building reminding everyone (1) wash their hands and use hand sanitizer often and (2) stay to your right.
In the restrooms we have installed single-touch, timed, shut-off faucets so that after someone rinses their clean hands, they do not have to then turn off the faucet. Additionally, to help reduce contamination from normally high touchpoint door handles, the district plans to continue to install foot pulls where possible.
One of the most significant changes we have made has been the adoption of a new cleaning program for custodians called "King's Cleaning: Cleaning for Health." The staff training, modified techniques, and adjusted daily work hours, has helped the M&O department find efficiencies to clean and sanitize more often, set up supply refill schedules, and even introduce new technology to help in our fight to keep the environment safe. This new technology is an antimicrobial coating that is applied to hand railing and door handles that will kill any microorganism for 90 days. These touch points will still be wiped down, but we have an extra level of protection with this new application.
The most exciting improvement made to our building over the summer is an update to all of the main flooring. We have a beautiful new gym floor and flooring has been replaced in all the stairwells. New flooring will be installed in all the main hallways by the beginning of September. These much needed upgrades are a result of our bond dollars at work...thank you!
As of today, BPE will start the year with 632 students. In addition, we welcome several new educators to BPE. Please take a moment to read their bios located in the section below this letter.
All My Best,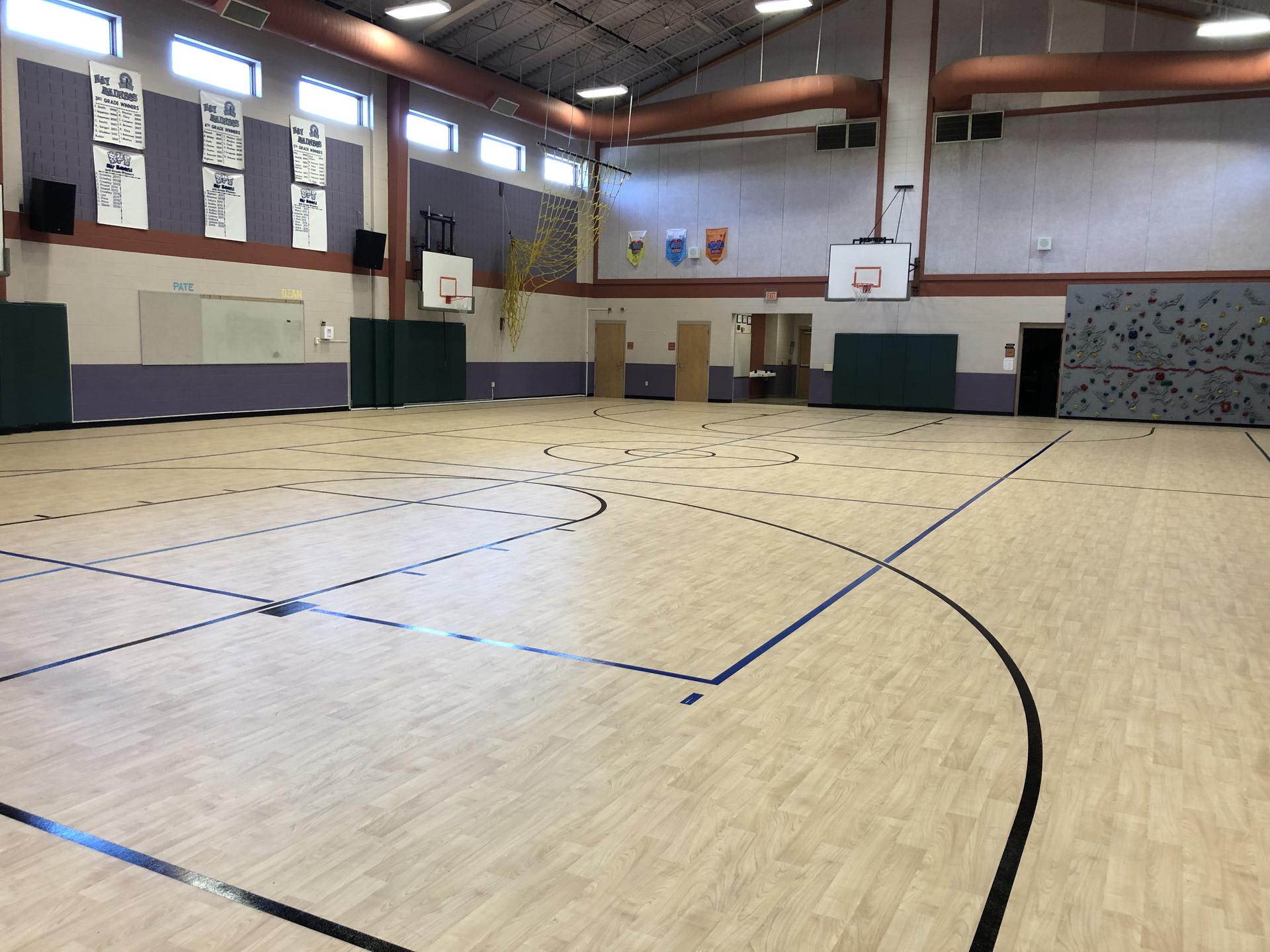 Welcome to our BPE Family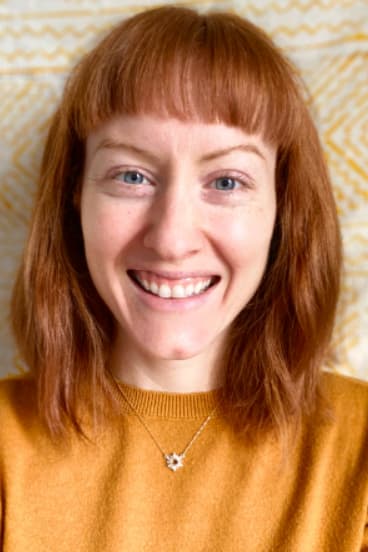 Noelle Theiring--2nd Grade Teacher
I am a native Texan, Brooklyn transplant, who grew up in a rural community where I learned the importance of sharing a casserole and harmonizing in the church choir. I hold an Elementary Education degree from the University of Mary Hardin Baylor and have served the last ten years as a classroom teacher, literacy coach, and most recently, staff developer at Teachers College Reading and Writing Project in New York City. I am currently studying Clinical Psychology and Education with an emphasis in Spirituality Mind Body at Teachers College, Columbia University where I continue to apply my learning in order to co-create student centered classrooms that honor students' identities, their inner lives and their many ways of knowing. I find that laughing with children, swapping book recommendations, and singing with the windows rolled down allow my soul to shine.
Maria Olazagasti--3rd Grade Teacher
I was born and raised in Puerto Rico. I lived in New York, where I got my MFA from The School of Visual Arts and in Chicago and Austin. This is my 3rd year as a bilingual teacher and my 5th in education. I have a bachelor's degree in Communications. My family is comprised of my husband of 21 years, JL, and my sons, Ignacio (age 18), Emilio (age 10) and our cat Gatina Cristina (age 14). I pursued an education career because I am passionate about instilling in others, especially children, the love of learning. I strongly believe learning is a life-long process.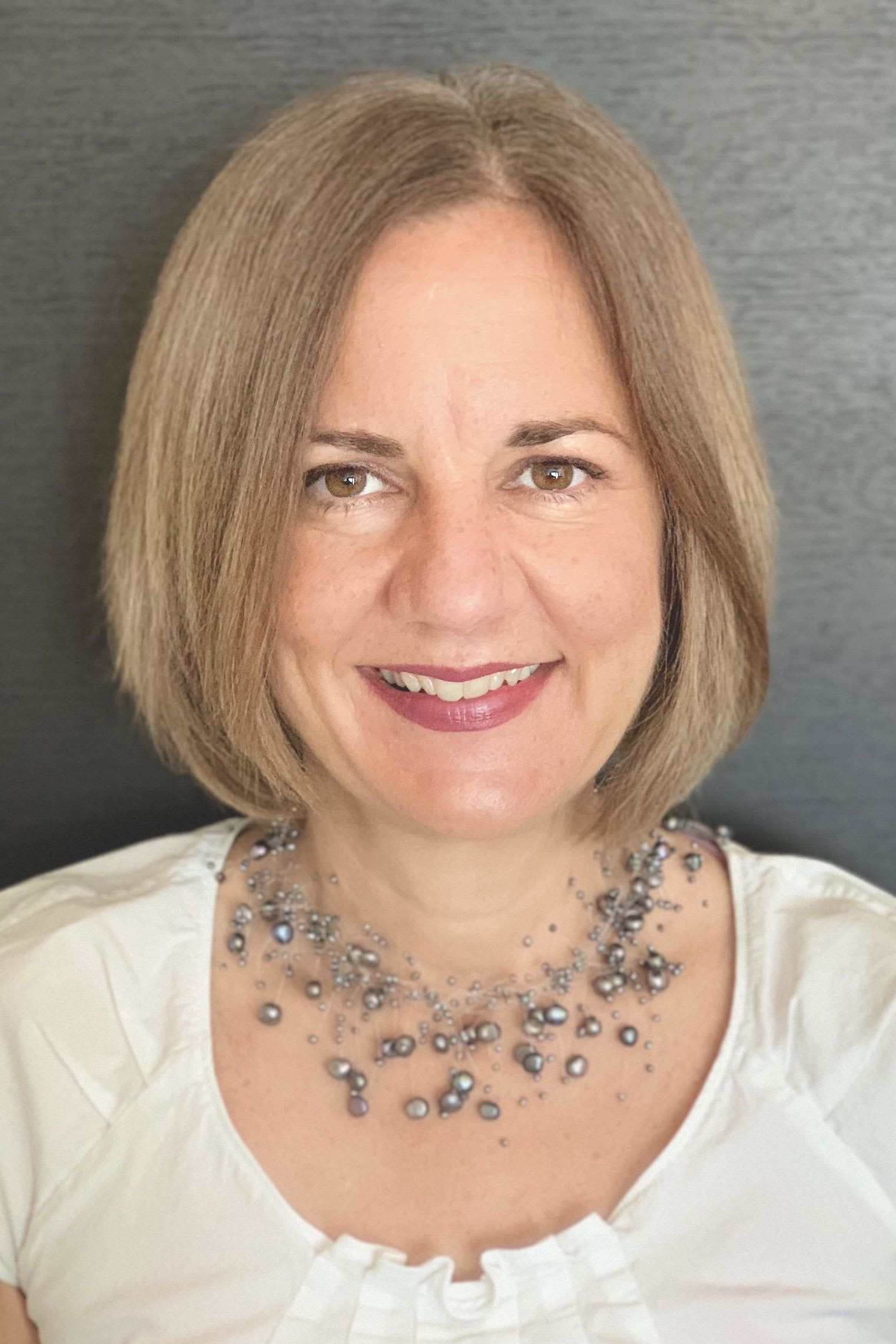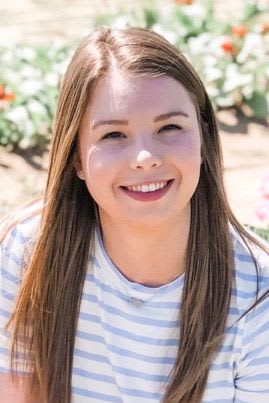 Christina Reese--4th Grade Teacher
Hello Bobcats!
My name is Miss Reese. I'm so excited to join the Bridge Point 4th Grade team this year. Our year will be filled with fun, learning, exploring, and adventure. I can't wait to see what this year has in store for us, but first I thought you'd like to know a little about me! I enjoy reading, rock climbing, and spending time with my family. I attended Texas A&M University where I earned my bachelor's in Elementary Education. This year will be my third year teaching and I am looking forward to what this year has in store for us. I would love to talk whenever you feel the need! I look forward to a GREAT year together!
Brooke Novy--4th Grade Teacher
I was born and raised in Austin, TX and actually attended Bridge Point Elementary from Kindergarten-Second Grade. I attended the University of Texas at Austin and graduated with a degree in elementary education and ESL. Following graduation, I moved to Dallas, TX and worked in both the public and private education sectors. I graduated from Southern Methodist University with a master's degree in educational leadership and policy with an additional principal certification. My experience spans all elementary grades and curriculum coaching. When I am not working, I love playing with my dog, Lillian, spending time with family and friends, and trying out new recipes in the kitchen!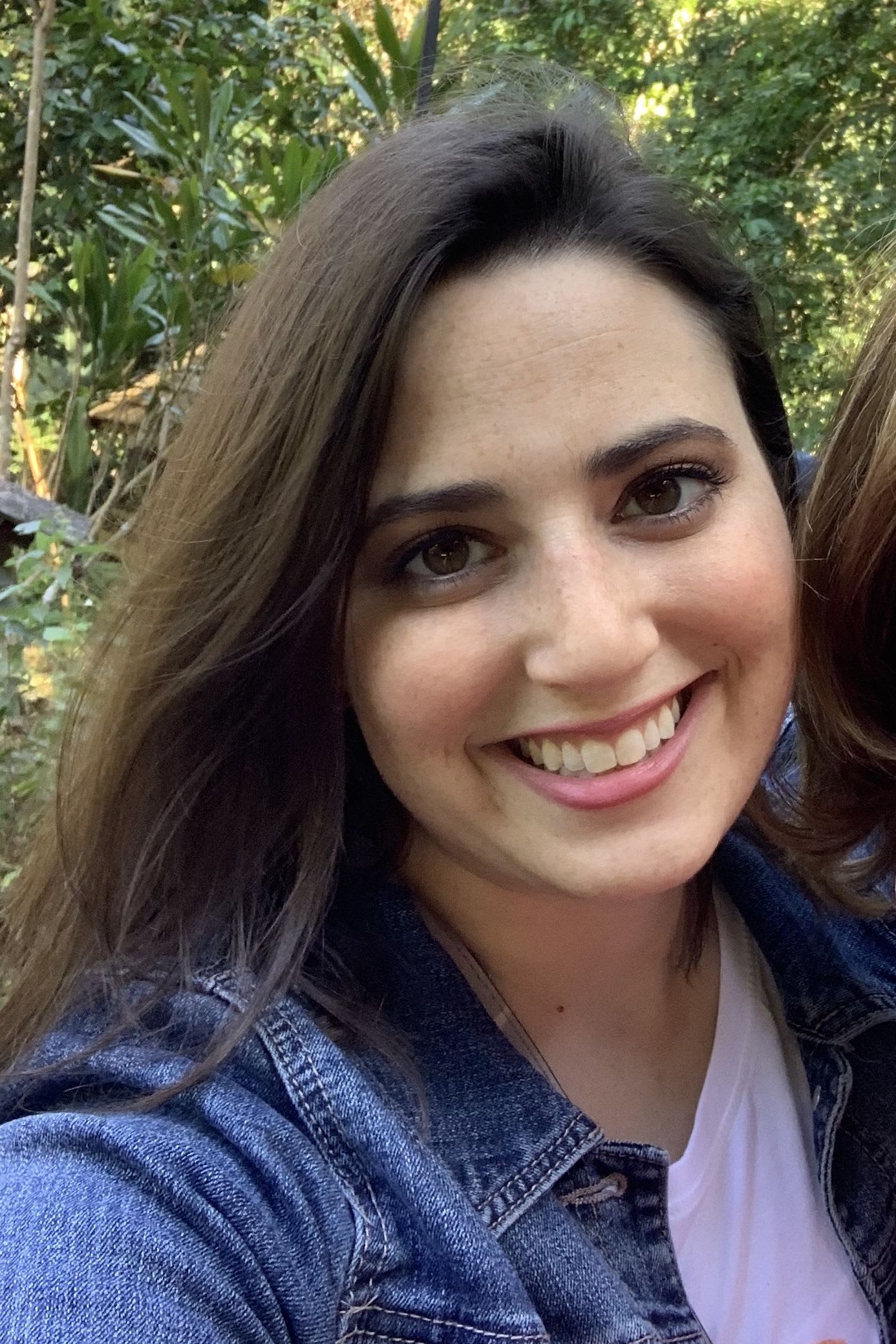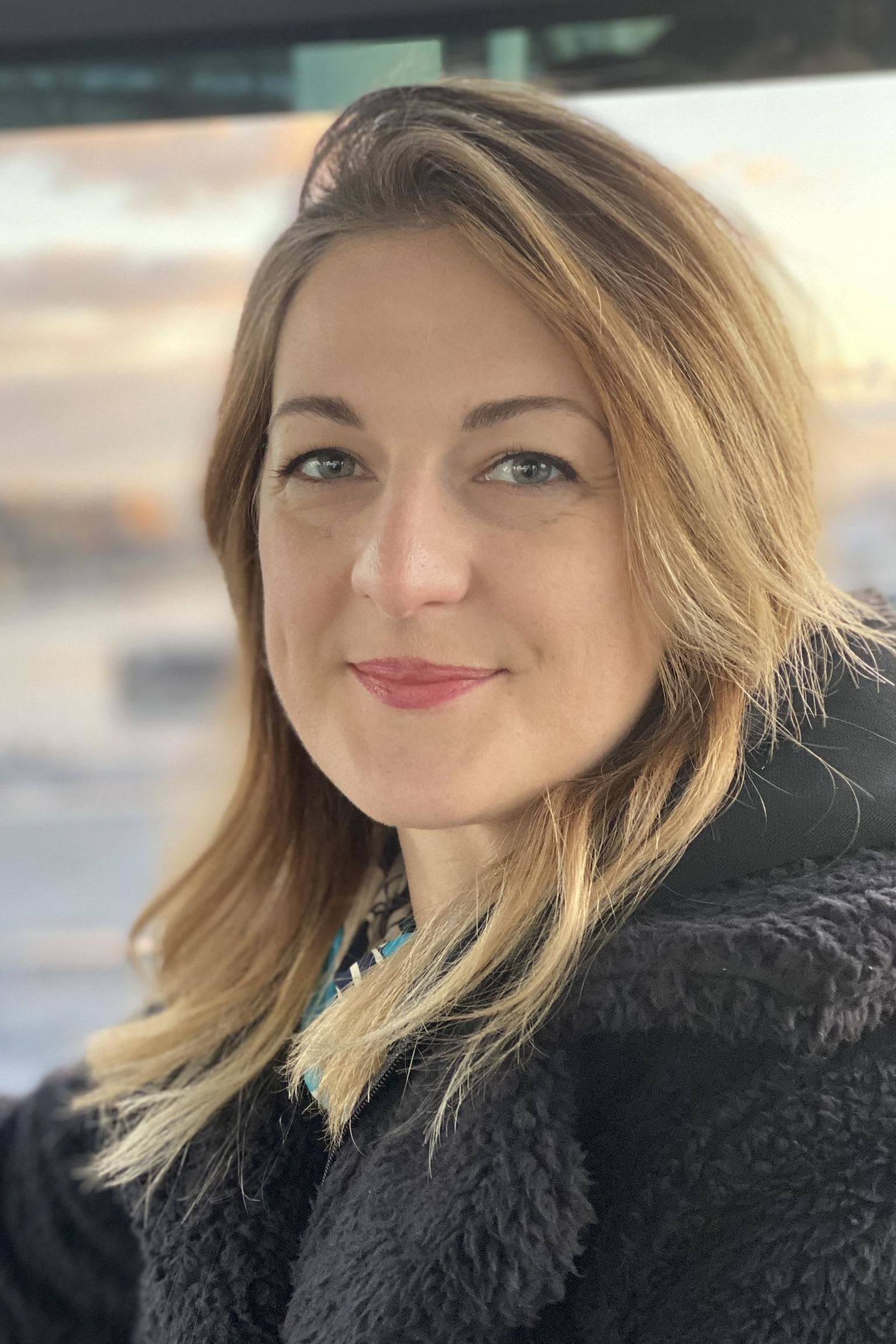 Mollie McAllister--5th Grade Teacher
Hi my name is Mollie McAllister and I am so excited to be joining the fifth grade team at Bridge Point Elementary! My teaching career started in New York City where I taught for several years, and earned a MA as a Literacy Specialist from Teachers College Columbia University. I then journeyed into international education, teaching in international schools in Shanghai, China and Tokyo, Japan. During my time overseas I got to pursue some of my biggest passions- traveling, learning, food, and building friendships around the world! I am excited to make the move to Austin from NYC where I most recently worked as a staff developer for the Teachers College Reading and Writing Project at Columbia University. It's great to be here and explore all that this city and state have to offer! My puppy, Ruby, is already loving the trails and parks! Most importantly I'm beyond thrilled to meet the new fifth graders! Fostering a nurturing, engaging, and creative learning environment that inspires avid readers, skilled writers and deep inquirers is what I strongly believe in. I'm excited for our journey this year and I hope you are too!
Lisa Smith--Special Education Teacher
My name is Lisa Smith and I am so excited to be back at Bridgepoint Elementary School this year as a Behavior Support Teacher! The past few years I have worked at Cedar Creek Elementary School and Hill Country Middle School in Lifeskills. I can hardly believe it, but this is my 17th year in education! I earned a Bachelors of Science in Health Science Education and Biology from S.U.N.Y. Brockport and a Masters degree in Special Education with an emphasis on behavior. In addition to this, I have a second masters in Counseling. I began my teaching career for the Niagara Falls, City School District in 2001 teaching Health Science and Biology. I moved to Austin in 2007 to begin a new adventure. In 2011 I began my time at B.P.E. in Special Education. I worked as a Sped T.A. and later that year was hired to teach Lifeksills.
I absolutely love being a Special Education Teacher. Needless to say, my students are the coolest people I know. I love knowing that I'm a very small part of team people that will help them grow and develop into the wonderful people that they will become. The world is better because they are in it, and they give me more than I will ever give them. I am looking forward to another great year.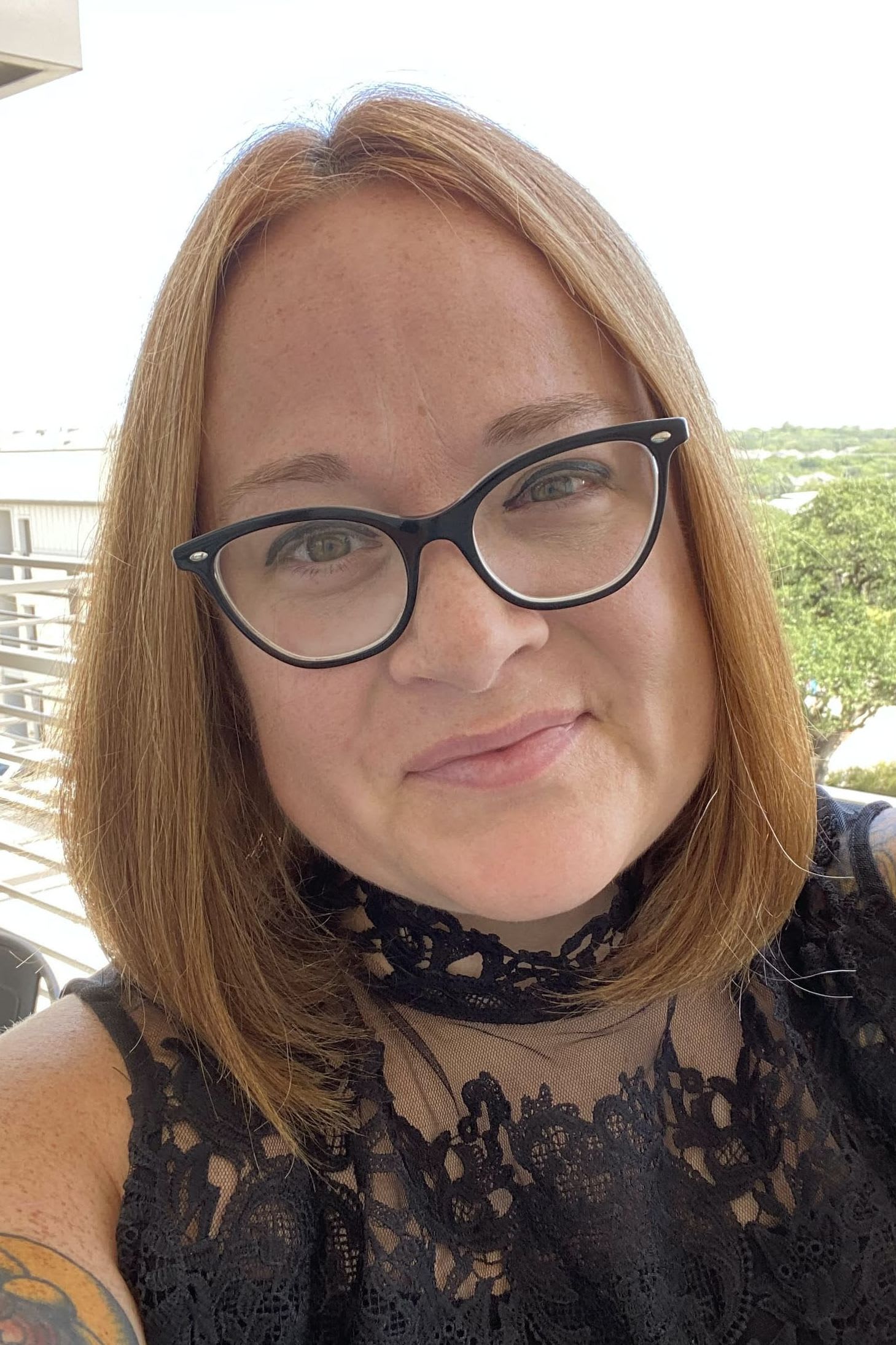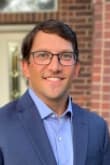 Ryan Martasin--Special Education Teacher
I am thrilled to be teaching at Bridge Point Elementary School after spending the last several years working at a West Ridge Middle School and local Charter Middle School helping students with a range of abilities. Prior to that experience, I spent time working in Life Skills classrooms, both in elementary and middle school settings. I received my undergraduate degree in Recreation and Leisure Studies from the University of Nevada, Las Vegas and my M.S. Ed and teaching certification in Special Education from Texas State University.
My wife, Amy, and I have two children. Eli who is 8 yrs. old and Maya who is 5 yrs old. We enjoy going to parks with our dog Lola, dancing to Disney songs, and watching movies together. When I am not spending time with my family or teaching, I enjoy being outdoors, playing Disc Golf and hiking Austin's many trails.
Ashley Conti--Special Education Teacher
My name is Ashley Conti, and this year I'll be a Collaborative/Modified Special Education Teacher at BPE! Last year, I was a Campus Support Specialist at BPE, where I worked with ESL students, and students with dyslexia and reading deficits. I'm very excited to continue to be a part of this amazing community for a second year!
Prior to joining BPE, I worked at Austin Discovery School as a K-8 Special Education Teacher, where I worked with students with autism, and reading disabilities including students with Dyslexia. Prior to that, I taught second grade and fifth and sixth grade science. I have experience working with students from diverse backgrounds with many abilities and learning styles. I strongly believe in developing strong relationships with students, and providing a nurturing and supportive learning environment that meets the needs of every student.
A little about me...I've lived in Austin, TX for the last 13 years, and have enjoyed every minute of it! I live with my partner David, and our two fur babies. I very much enjoy being in nature, visiting museums, local plant nurseries, and supporting local restaurants. My hobbies include gardening, plant collecting, plant propagation, and macrame.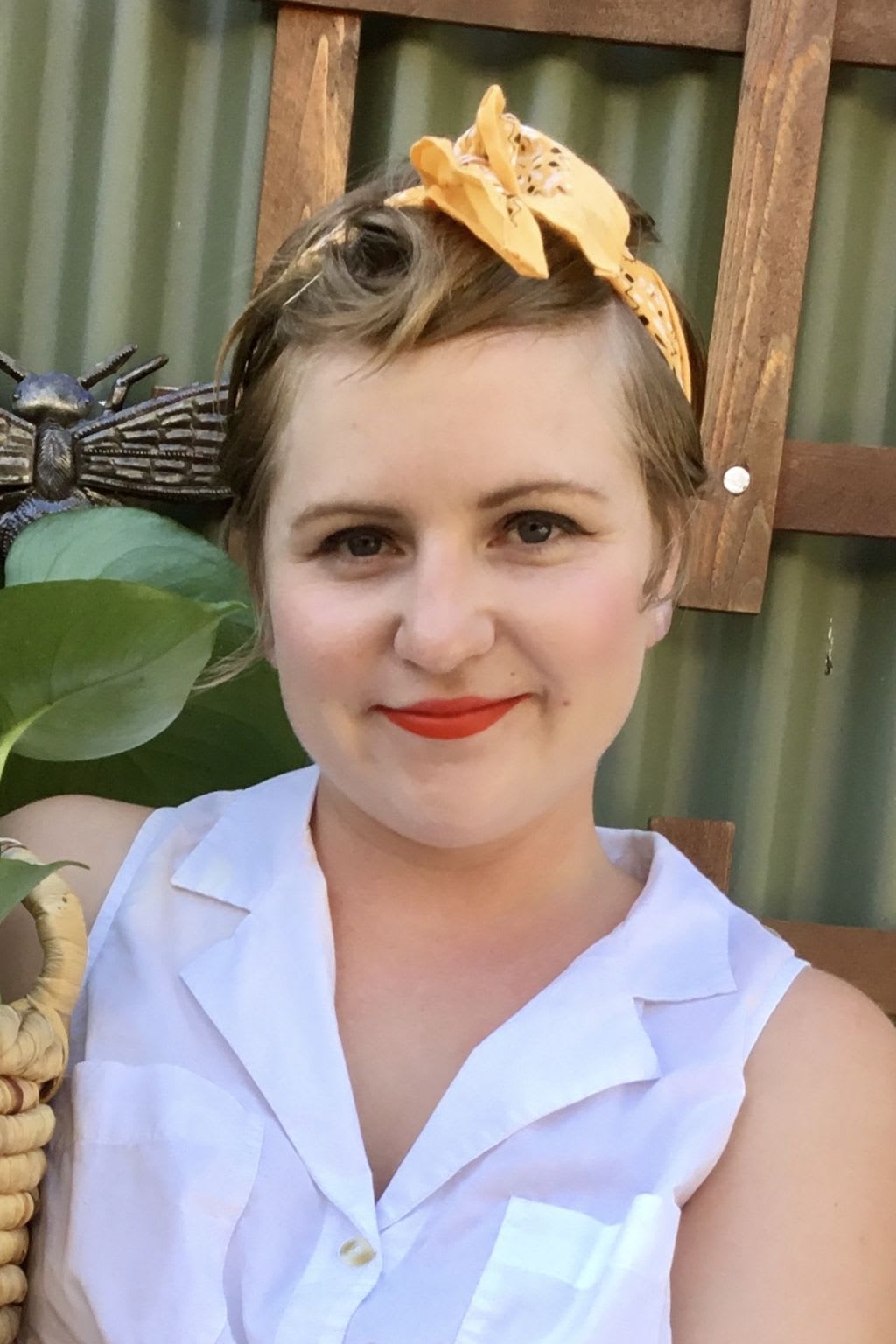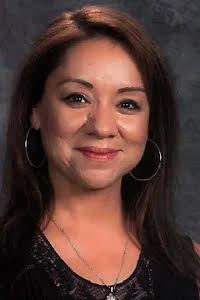 Anna Schermerhorn
I am in my 25th year in music education. I hold a Bachelors of Music in Music Education from the University of North Texas. I've taught in Klein ISD in the Houston area from 1996-2020. I began teaching in 1996 as the Assistant Choir Director at Wunderlich Intermediate and was named the Head Choir Director the following year. In 2002 I moved over to Klein Forest High School as the Head Choir Director and long enjoyed teaching the choir students of the Klein Forest community until my departure at the end of this school year.

I am a native Texan from the Rio Grande Valley. I attended Harlingen High School in Harlingen,Texas. After living in the Houston area for 24 years, I am excited to now be living in Austin! I live with my partner Kathleen, my daughter Hannah, who will be a junior at Lake Travis HS and my son, James, who will be in 4th grade at Lake Travis Elementary. I also have a daughter, Emma, who will be starting her sophomore year at the University of North Texas this fall.
Jenesia Buschman--Campus Support Specialist
My name is Jenesia Buschman and I am very excited to be starting my first year as a Campus Support Specialist at Eanes ISD. I was born and raised in Erie, PA where I earned my bachelors degree at Penn State and masters at Edinboro University. I spent my winters skiing and curling up with a good book by the fire. I have taught pre-school, kindergarten, first grade and was a reading interventionist. My husband and I love traveling with our two brittany spaniels, Hazel and Stella. I am excited to call Austin my new home!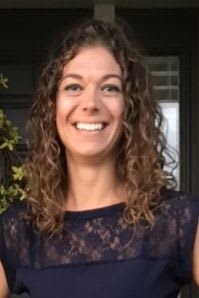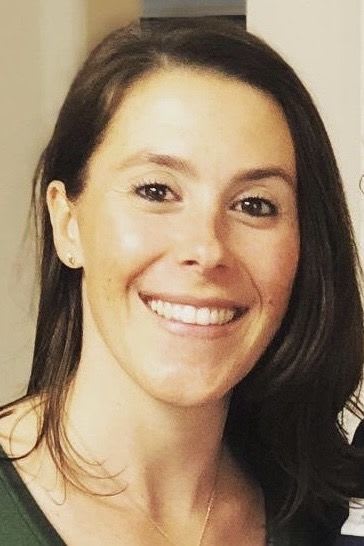 Heather Blankenship
I am so excited to be joining the Bridge Point and Barton Creek Elementary Counseling teams as the Student Support Counselor! I'm a Licensed Clinical Social Worker with a heart for helping students and families strengthen their social and emotional development skills. I've been counseling students for over 8 years and truly love to see children grow and learn about who they are and who they want to become. Additionally, I love to work with parents and teachers to educate families on how we can help our children navigate their ever changing emotions. Prior to moving to Texas, my husband and I served in the Peace Corps together in Guyana, South America and spent a few years in Chicago where I worked with children in foster care. Creating and crafting is my go to self-care strategies. Some of my favorite things to do are cross stitching, knitting, and book binding. My newest hobby is learning Spanish with my 6 month old son. I am proud to be a part of the Eanes ISD family and having the opportunity to support you and your students.
Beginning Friday, August 14, parents will swing by Bridge Point during their assigned time(s) to collect materials that teachers have put together to help enhance the remote learning from home. Each child will have a bag that was assembled just for them. If you ordered school supplies from Booster Club, those will be available for pick up as well. If you are new to BPE, your iPad will be ready too! WE WILL SEE YOU IN THE BUS LANE!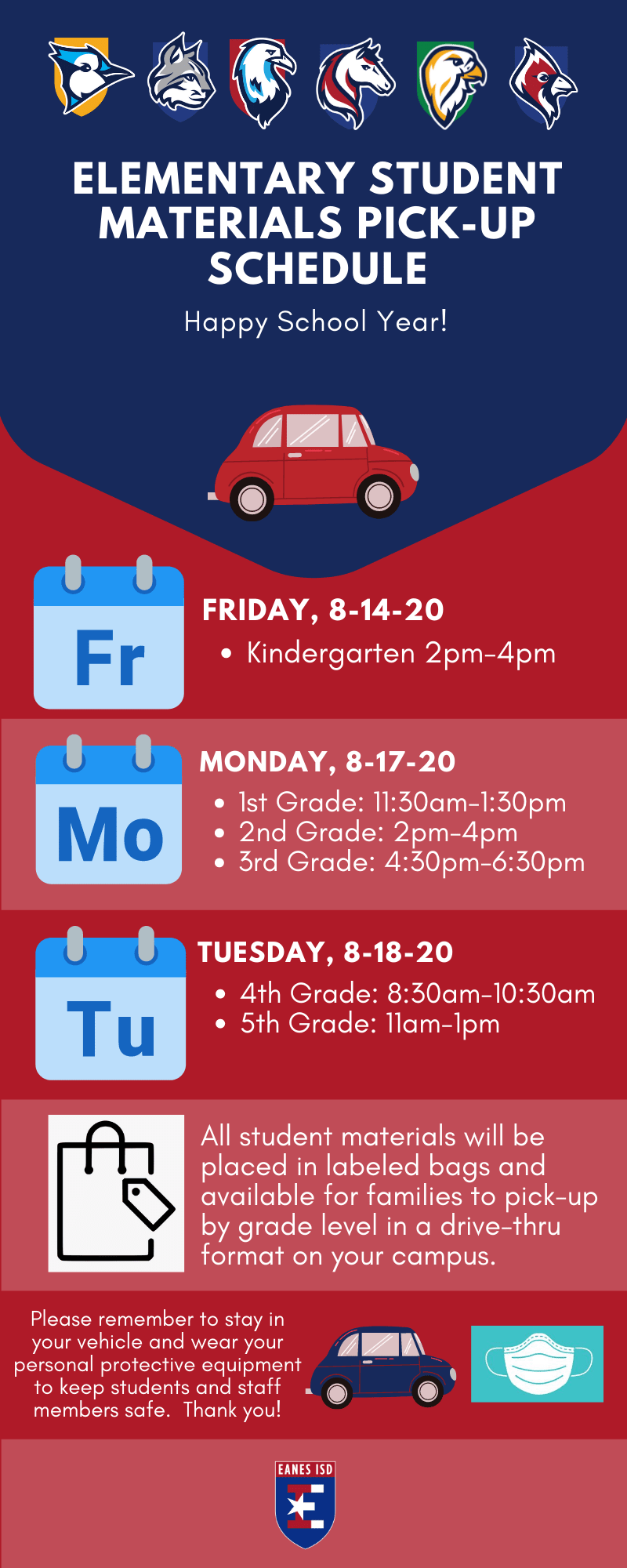 Aug 14 2020
Kinder Materials Pick-Up
2:00 PM - 4:00 PM
Aug 17 2020
Class Lists Released
10:00 AM
Aug 17 2020
1st Grade Materials Pick-Up
11:30 AM - 1:30 PM