MRS. MEEK'S WEEKLY MESSAGE
Dear BPE Families,
The start of August means that 2019-2020 school year is just around the corner. We are eagerly anticipating the arrival of our new and returning Bridge Point students and families. As we kick off another amazing school year, I feel so thankful and proud to work alongside you as we strive to create a safe and engaging place for everyone to learn, take risks and succeed.
I hope you all had time to relax, rejuvenate and recharge with your family and friends. This summer has been restful and fun for me. At the end of June, I visited friends in Dallas and from there traveled to coastal Delaware to visit my mom. While in DE, my mom and I were able to sneak away to NYC and Cape May, NJ. It was nice to travel some alone and be away for almost 3 weeks! It's been quite a few years since I have been able to truly take time for myself in the summer. My oldest, Austin, remains away at Texas Tech in Lubbock and works part-full time at Razzoos. Brady (soon to be a senior at Dripping Spring HS) earned is lifeguard certification in May and has been working as lifeguard at the Belterra Community Pool with an occasional stint at a small water park in Lake Travis. Some may be asking, "What about your husband, Jason?" Well, Jason didn't get much time off but was able to visit his dad in New Mexico during the 4th of July. We will be celebrating 25 years of blissful marriage in November and are looking forward taking a few days to go away together during Thanksgiving.
If you have driven by our school recently you may have noticed something new as you come into the front entrance of the of our school. The Bridge Point Elementary sign has never looked better. Thank you, Booster Club!
As of today, BPE will start the year with 640 students. In addition, we welcome several new educators to BPE. Please take a moment to read their bios located in the section below this letter.
Reminders about Morning Arrival Procedures:
All students will enter the building through the front middle doors located between the library and gym and walk directly up to the classroom. On the first day of school only, parents are invited to walk their child to class.
We will continue with the same car and bus drop-off locations. If you are dropping off your child before 7:30 AM, please use the upper circle drive in the front of the school. After 7:30 AM, cars are welcome to use the lower bus lane as well. It is imperative that cars DO NOT use the lower bus lanes earlier than 7:30 AM. Thank you in advance for your cooperation in keeping arrival procedures running safely and efficiently.
I can't wait to see everyone at Bobcat Welcome on Tuesday, August 20th from 8 am-10 am. See you soon!
All My Best,
Heather Meek
Welcome to our BPE Family
Lindsay Sinclair
Hello! My name is Lindsay Sinclair. I'm from the Houston area and just recently moved to Austin. I'm excited to start my first year at Bridge Point Elementary. This will be my 17th year of teaching grades K-2nd. I received my early childhood degree from Howard Payne University in Brownwood, Texas.
When I'm not working I love to be outside whether hiking, swimming, or just hanging out with friends and family. Moving to Austin and working for such an amazing district has always been a dream of mine. I am looking forward to meeting all the new faces and seeing the smiles of my new students.
Carling Crawford--Kindergarten Teacher
I'm Carling Crawford and I grew up in Dallas, Texas. I was educated in the Highland Park Independent School District from K-12th grade. I spent my summers as a camper and counselor at Camp Waldemar and traveled with my parents and two brothers. I recently graduated from The University of Texas with a major in K-6 Education with a certification in teaching English as a second language.
I have always loved being an educator, as I spent my most recent summers as a preschool teacher at The Community School of the Park Cities and as a Morgan Stanley Teaching Fellow in The Bronx area of New York City. When I am not teaching, I love traveling, rooting for the Longhorns, cooking for my friends, painting, and exploring new things to do in Austin. I am thrilled to establish myself as a teacher and to create a classroom that promotes fun, growth and a sense of family!
Charli Richards-1st Grade Teacher
Hi! My name is Charli Richards and I am so excited to be a part of the first grade team at Bridge Point this year. I attended The University of Texas (hook 'em!) for my bachelor's degree before completing my master's degree in elementary education at Texas State. I did my student teaching at Bridge Point with Dawn Skonieczny, then continued my journey at Bridge Point as the campus long term substitute where I got to experience all levels of learning. I come from a big family and I am a proud aunt to five little ones. During my down time, I am usually curled up somewhere with my next book. I hope to instill a love of learning and reading in my students, and I can't wait to see what this first year of teaching brings!
Rebeca Lozano--2nd Grade Teacher
I am Rebeca Lozano from Monterrey, Mexico and I am very excited to join the team this upcoming school year. I grew up in Mexico, studied middle school in Canada and learned so much about different cultures. I went back to Monterrey and obtained my college degree in Business and worked as a financial advisor for several years. Later I decided to explore the education field. As I was raising a family, I decided to earn my masters degree in education at Concordia University to be able to teach in the US. I've been living in Austin with my husband and three children for the last 10 years. My two oldest children have recently graduated from Westlake High School and have a daughter who will be a sophomore at WHS. I have been teaching dual language and full immersion programs in lower elementary grade levels for 15 years and it is my passion to teach Spanish and work with kids! I'm looking forward to begin this journey together at BPE.
Kelly Jo Stroud--3rd Grade Teacher
My name is Kelly Jo Stroud and I have lived in Austin for just over one year. I attended Wake Forest University and received my bachelor's degree in Elementary Education and taught for nine years in Fairfax County Public Schools, in northern Virginia. I also received my master's degree in Educational Leadership from the University of Virginia. I have experience in third grade, second grade, and most recently, Kindergarten. I love to work out and stay active... I teach barre classes at MOD Fitness and pilates classes at [solidcore]. I have two adorable cats named Bootsie Barker and Regina George, who both made the 21-hour drive from Virginia to Texas with me! I love to work out with friends, try all of the amazing restaurants in Austin, and get outside as much as possible. I am looking forward to making new teacher friends, getting to know the students and community at BPE and being a part of the third grade team!
Nicole Alaman--3rd Grade Teacher
Hi there! My name is Nicole Alaman and I am so excited to be joining the BPE family this year! I am happy to say that I will be on the 3rd Grade team teaching language arts. I have taught 4 prior years of Kindergarten, 1st grade, and Special Education. Teaching has always been my passion; I cannot imagine myself doing anything else. My classroom is my second home, and my goal is to make it my students' as well. I have been happily married for 3 1/2 years now to my husband, Kimo. I was born and raised in Clovis, California. We moved to Austin right after my college graduation, moved back to Clovis for a few years, and as of this summer, we're back in Austin for good! We couldn't stay away from this awesome city. I am looking forward to starting this school year and making it the best one yet!
Mollie Bent--Special Education Teacher
My name is Mollie Bent and I am very excited to continue my career with the Bridge Point family! I am a first-year teacher, but I worked as a Special Education Teacher Aide last year at Bridge Point. I was born in New York, but spent the majority of my childhood in North Carolina. I moved to Austin in 2016 after completing a year-long internship with Walt Disney World. I attended my first two years of college at East Carolina University, and finished my degree here in Austin at St. Edwards University. During the summer, I am the manager of a local camp Kidventure. It is a lot of work, but I love every second of it! I have three sisters who all live here in Austin, and two golden doodle puppies named Harper and Bella. In my spare time I love to just be lazy and watch movies (a lot of Disney, of course!). I am extremely close with my sisters and spend as much time as I can with them. We normally play board games, go to trivia nights, or watch really bad old movies. I am excited for this school year and to learn as much as I can from my fellow teachers and students!
Meagan Didlake--Campus Support Specialist
My name is Meagan Didlake and this year will serve as my 23rd year of teaching, and my 11th with the district. I have worn many hats in education, including teaching 3rd and 4th grade, Gifted and Talented, Advanced Math, Math Intervention, and Dyslexia. I found my love for intervention 6 years ago and was so excited when a part time intervention position opened that allowed me to be a part of BPE!

When not teaching I am often spending time outside running, playing tennis, or traveling with my family. Our oldest, Harper, will be a senior this year, and our son, Hayes, will be a freshman. My husband and I are also both graduates of Westlake High School and are thrilled to be living and raising our children in the community that we hold so dear.
Taylor Poehl--Special Education Teacher Assistant
My name is Taylor Poehl and I graduated from Texas A&M University with a degree in RPTS (Recreation, Parks, and Tourism Science) with an emphasis in Tourism Management and Youth Development. After graduating, I moved to Austin and took a job as a preschool teacher. Because of that experience, I decided I wanted to pursue becoming a certified teacher. I am currently working towards receiving my certificate in teaching through Texas Teachers. This past school year I subbed both in Austin and Eanes ISD to gain more knowledge of the school districts here in Austin. I always enjoyed subbing at Bridgepoint and cannot wait to be apart of the Bridgepoint team!
Join us for the GT Assessment Parent Information Meeting Aug 22, 6PM @ the Westlake Performing Arts Center. For your child to be assessed, this form must be signed and submitted by August 30, 2018 (11:59PM).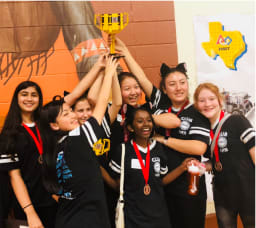 Come learn about FLL (Grades 4-8) and FLL Jr. (Grades K-3)! Find out about how to start a team, how to recruit members and what district resources are available.
Aug 17 2019
Incoming KG Playdate (playground)
9:00 AM - 11:00 AM
Aug 19 2019
Teacher Assignments Released on Skyward
10:00 AM
Aug 19 2019
Kinder Back to School Night
5:00 PM - 6:00 PM
Aug 20 2019
Bobcat Welcome
8:00 AM - 10:00 AM
Aug 22 2019
GT Assessment Parent Information Meeting
6:00 PM - 7:00 PM
Aug 23 2019
New Family Orientation
8:00 AM - 9:00 AM
Aug 26 2019
5th Grade Back to School Morning
7:40 AM - 8:30 AM
Aug 27 2019
4th Grade Back to School Morning
7:40 AM - 8:30 AM
Aug 28 2019
3rd Grade Back to School Morning
7:40 AM - 8:30 AM
Aug 29 2019
2nd Grade Back to School Morning
7:40 AM - 8:30 AM
Aug 30 2019
1st Grade Back to School Morning--NO ASSEMBLY
7:40 AM - 8:30 AM