Dear BPE Families,
Happy 2020! We have completed the first week of this new semester and the students are thoughtfully and thoroughly back in the flow. Please remember that there is no school for students or staff next Monday, January 20 due to the observance of the Dr. Martin Luther King holiday.
Booster Club is hosting another beloved annual event coming to BPE in February…Bingo Night! Bingo night will take place on Thursday, February 20. Mark your calendars now and watch for more details in the coming weeks.
It's been an amazing school year so far and I wanted to thank you for your cooperation during carpool in the morning and afternoon. In the past, I have had to send letters gently reminding everyone of the "rules" during drop off and dismissal. Instead of asking you not to do x,y and z, I would like to thank you for:
Entering the lower bus parking lot at 7:30 or after
Driving slowly in the carpool lines
Having students seated and buckled in seat belts until you stop your car
Not talking or texting on your cell phone in the carpool lines
Waiting for a safety patrol student or adult to open your car door to let kids out
Remaining in your car and having kids exit on the curbside of the street to expedite drop-off.
We appreciate your cooperation and attention to student safety at BPE.
All my best,
Heather Meek
BIBLIO BABBLE FROM THE LIBRARY
Happy New Year Bridge Point Families! I love this time of year in Texas. The weather is so nice (we get our 2nd fall lol), and in the literary world all of the award winning books of the year will be announced soon!
So, keeping that in mind, here at the Bridge Point Library we will be dishing out our own awards! I have selected books that could be contenders for the upcoming Caldecott to read with Kinder, 1st, and 2nd grades. (The Caldecott is awarded to a book that was published the previous year with the best illustrations.) Students are being asked to put on their art and literary critic hats, and at the end of the month we will be voting on our favorite book for our very own Mock Caldecott Award! My younger grades have been creating storybook snowmen after checkout. The students are so animated and clever. Hopefully they have been bringing home their creations to show you!
This week I also introduced Kindergarten to the nonfiction section of the library, and gave them a tour of all the different subjects they can explore. I am reading about Martin Luther King, Jr. to 3rd grade, and have challenged them to create art that is inspired by his "I Have A Dream" speech. And finally, with 4th and 5th grade I have begun introducing them to resources that they can use for research.
Sincerely,
Katy Larson
Here are some of the books we will be reading this month:
Jan 13 2020
3rd Grade Field Trip Parmount Theater
11:00 AM - 1:30 PM
Jan 16 2020
Westlake Speaker Series, "Nutrition and Diet"
12:00 PM - 1:00 PM
Jan 23 2020
EISD Speaker Series, "No More Threats & Bribes"
12:00 PM - 1:00 PM
The Spring Eanes ISD Community Education Enrichment Catalog is out! Take a look at the variety of options we have - sports, languages, performing arts, robotics and more.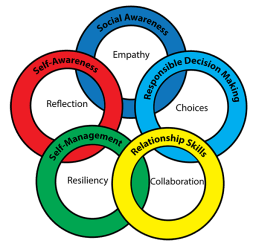 Empathy is a skill that can be taught, developed, and strengthened like a muscle. It is the ability to feel with and through another person creating an understanding that each person is a unique individual, and not a stereotype of race, gender, class, etc... 
"If you'll get dressed, I'll give you some candy"…"If you don't get dressed, no TV today!"…Out of desperation, many parents have resorted to using threats or bribes to get children to behave. This workshop will help parents set consequences that teach instead of punish.