MRS MEEK'S WEEKLY MESSAGE
Dear BPE Families,
I would like to take a quick moment to recognize the hard work and preparation of the fifth grade students over the past few weeks to make this year's production of Seussical the Musical a spectacular success. They were amazing! Mrs. Jones, Mrs. King and our team of parent volunteers deserve much thanks and credit for directing, leading, modeling, and crafting such a wonderful experience.

On Monday Bridge Point observed Veterans Day and honored American Veterans during our annual third grade performance. This year's annual Veterans' Day assembly was both moving and humbling as we welcomed veterans from every branch of the military. We can't thank all veterans enough for their love of country, sacrifice, and service to our country.
Among the array of reasons to be thankful, I join the Bridge Point staff in extending our gratitude to the BPE Booster Club for surprising us this morning with a coffee bar. Our work is important, impactful, fun and fulfilling. In addition to the Booster Club, I wanted you to know that we feel loved and supported throughout the year by our parents, community, and the Eanes Education Foundation. Your encouraging words, hugs, and material support make a huge difference in our lives and the work we do with your precious children. Thank you. As we look forward to one more week of school before a little break, we wish you and yours a Happy Thanksgiving.
All My Best,
Heather Meek
BIBLIO BABBLE FROM THE LIBRARY
It is the most WONDERFUL time of the year...in the library! I love when we start reading informational text. Learning about people, events, and random tidbits of history through beautifully illustrated picture books is so interesting and exciting for the students and me! Interesting fact: record-breaking Jeopardy winner, James Holzhauer, credits informational picture books as being his secret to success.

"They are chock-full of infographics, pictures and all kinds of stuff to keep the reader engaged," he told The Washington Post (April 2019).

The last couple of weeks I have tied our library lessons into Veteran's Day as well as the upcoming author visit by Chris Barton. Here's what we've been reading:
I'm also so excited to announce that the BPE Library will be hosting its very first BOOK FAIR! The fair is scheduled for 12/9-12/13. Students will receive Follett flyers (similar to the Scholastic flyers) that they can begin browsing through and creating a wish list the week before the fair. Classes will visit the fair during their scheduled library time (5th grade will select a time since it isn't their library week). Please plan to send students to the library prepared to make their purchases on their library day.

Upcoming Events:
11/25-11/29 Thanksgiving Break
12/2 author visit, Chris Barton, K-5
12/9-12/13 Book Fair, K-5
I Am Currently Reading: Imaginary Friend by Stephen Chbosky
I Am Currently Listening to: The Hidden Kingdom by Tui T. Sutherland
Sincerely,
Katy Larson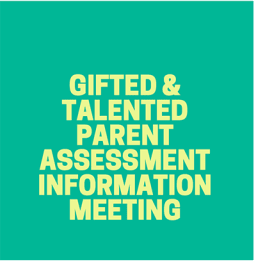 Kinder parents are strongly encouraged to attend this informational meeting on December 2, 2019, 6PM @ Valley View Elementary. Kinder Consent to assess form will be available December 2 through 20th.
Nov 20 2019
3rd Grade Field Trip Playland Skate
9:45 AM - 1:15 PM
Nov 21 2019
Westlake Speaker Series, "Understanding Our Identities"
12:00 PM - 1:00 PM
Nov 22 2019
No HW Night
2:50 PM
Nov 25 2019
HOLIDAY-Thanksgiving
All day
Nov 26 2019
HOLIDAY-Thanksgiving
All day
Nov 27 2019
HOLIDAY-Thanksgiving
All day
Nov 28 2019
HOLIDAY-Thanksgiving
All day
Nov 29 2019
HOLIDAY-Thanksgiving
All day
At this special evening of learning and fun, parents & students will work together through different stations of coding, robotics and engineering challenges. No experience needed! Food Trucks & Door Prizes! Sessions filled up quickly last year - don't miss out!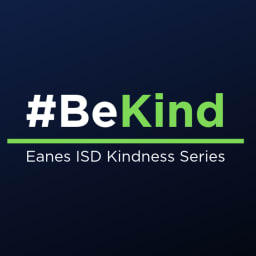 As we are about to embark on the holidays, I have always found it fitting the season starts with Thanksgiving. Thanksgiving is more than a day. It can be a way of being. Being thankful or grateful is the path to being joyful.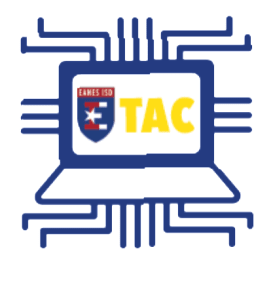 Want to get involved on a district-level committee? Consider applying for the Technology Advisory Committee (TAC)! The purpose of the TAC is to provide input, guidance and support for district technology initiatives. Applications must be submitted online by November 19, 2019 at 11:59 PM.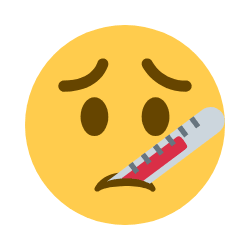 The influenza virus is a contagious respiratory illness that generally presents suddenly with high fevers, cough, body aches, fatigue, sore throat and sometimes stomach upset as well. Good hygiene habits are especially important this time of year, and please keep your children home from school if they are sick.