MRS. MEEK'S WEEKLY MESSAGE
Dear BPE Families,
I would love to take a moment to extend a sincere and heartfelt thank you to our Booster Club for all of the recent renovations and updates to our teacher workroom. The room was in need of some TLC, a deep clean and organization - it now looks crisp, clean and ready to go! All of our supplies are much easier to find and we have new tables and storage solutions that make the room much more inviting while also being more efficient. A big thank you to Alexandra Ramirez and her parent volunteers for their gifts of time, vision and caring in getting this job done for our staff. We feel supported, loved and appreciated!
STEAM day is next Friday. STEAM (science, technology, engineering, arts, and math) follows our current district initiatives but I must point out that this school-wide learning experience has been specific to BPE for 22 years. Once again, our amazing community has provided experiences that allow students to apply the components of STEAM to real-world situations and possibilities. BPE's unique STEAM learning event would never be possible without the enormous amount of talent, participation, preparation, and shared purpose of our Booster Club STEAM Day committee and parents. There is so much excitement as we look ahead to next week.
On February 7th at 8:00 am, our Booster Club will be hosting our next Parent Coffee in the BPE library. All parents are invited to come listen and meet Eanes ISD Director of Instructional Technology, Kristy Sailors. Kristy started in the district just last summer and is looking forward to meeting as many of you as possible. We hope to see you there! Thank you to Booster Club for hosting.
All My Best,
Heather Meek
Jan 24 2020
PACER Test (3rd-5th Grades)
8:35 AM - 11:20 AM
Jan 27 2020
PACER Test (3rd-5th Grades)
8:35 AM - 11:20 AM
Jan 28 2020
PACER Test (3rd-5th Grades)
8:35 AM - 11:20 AM
Jan 29 2020
5th Grade Field Trip to HCMS
9:00 AM - 11:00 AM
Jan 30 2020
Westlake Speaker Series, "When Depression is Hidden"
12:00 PM - 1:00 PM
Jan 31 2020
STEAM DAY
8:00 AM - 12:00 PM
Feb 7 2020
Spirit Store Open
7:15 AM - 8:00 AM
Feb 7 2020
Booster Club Parent Coffee
8:00 AM - 9:00 AM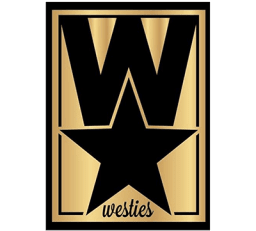 So many of our friends and partners are finalists for the Westlake Chamber of Commerce Westies, including Westlake High School and Hill Country Middle school students in the Young Citizen of the Year and Young Entrepreneur of the Year categories, Exec Director of Special Education Molly May, WRMS Teacher Carol Reese and FTE Principal Cody Spraberry up for Educator of the Year, Eanes Trustees Ellen Balthazar and Heather Sheffield for Citizen of the Year, as well as Eanes Education Foundation for Non-Profit of the Year. Vote by 2/6 at www.westlakechamber.com! 
The Westlake Parade of Champions to recognize the Football State Champions is Sunday, Jan. 26 at 3:30pm. The entire community is encouraged to come cheer on the Chaps! The Chap Store in the stadium will sell state championship gear before and after the parade. #GoChaps
The Westlake Choir and Technical Theater Departments present Seussical February 6-8. Tickets go on sale Monday, Jan. 27 @ 8am.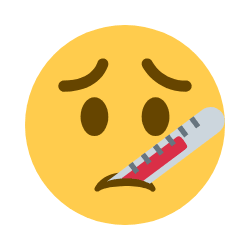 The influenza virus is a contagious respiratory illness that generally presents suddenly with high fevers, cough, body aches, fatigue, sore throat and sometimes stomach upset as well. Good hygiene habits are especially important this time of year, and please keep your children home from school if they are sick. 
Our ECSE (Early Childhood Special Education), formerly PPCD, is looking for typically-developing children ages 3 1/2 to 4 years of age to serve as peer models in our ECSE for the 2020-21 school year. Applications open 1/17/2020 and close at 5pm on 1/31/2020.