Dear BPE Families,
We are looking forward to welcoming remote and in-person students back to a full day schedule (7:40 am - 2:50 pm) on September 21st. Despite the challenges with COVID-19, we remain committed to providing a safe and engaging learning environment to our students. Our staff has been working tirelessly to prepare and organize a full day of instruction on September 21st and beyond. Tuesday's Back to School webinar can be found on our BPE website (under news) as well as on the R2R Website. This webinar, hosted by BPE staff, contains all the important information you need to be aware of before students start a full day of instruction on Monday. You should receive an email from your teacher with specific details for Monday.
Please note, our school and district will continue to monitor the spread of COVID-19. Eanes ISD has created a dashboard with daily updates which will report the number of quarantine and positive COVID-19 cases broken down by staff, students and school. The District receives regular updates and guidance from the Texas Education Agency and other local, state and federal agencies regarding response, prevention and mitigation efforts. This direction has changed repeatedly over the last several months and will continue to evolve at the campus and district level based on COVID-19 conditions across the state and our local community.
One last reminder: Thursday, September 24th is still a planned early release day on our district calendar for elementary students. The early release school day will end for both remote and in-person students at 11:50 am. Lunch will not be served at school on early release days. Have a wonderful weekend.
All my best,
Heather Meek
❗️ACTION REQUIRED: REGISTER ON THE BOOSTER CLUB WEBSITE ❗️
It is very important that ALL families register on the Booster Club website, the BPE Booster Club Connection. It is critical for life at the school. It is the ONLY way your room parents will be able to keep you informed of classroom specific events. It is also used for volunteer sign ups, school supply purchases, weekly newsletters, etc. Want a class list with parent emails? This is how you get it!
Click here to get started or the registration button below.
Once you have registered, please return and update your teacher from the drop down menu. THIS IS VERY IMPORTANT!!!
The Eanes enrollment / Skyward system is completely independent. This is an additional registration and related only to the Bridge Point Booster Club.

Sep 24 2020
Early Release
11:50 AM
Sep 28 2020
No Homework Night
3:00 PM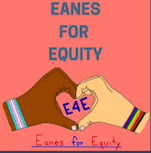 Fellowship for Families of Color on Sunday 9/20 and A Conversation with Dr. Peniel Joseph on Tuesday 9/29. Click title to learn more about these events.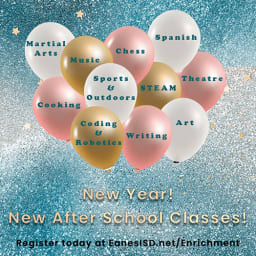 Remote learning enrichment classes in music, art, chess, minecraft, robotics and more! Register at http://eanes.augusoft.net
Eanes ISD is looking for members to apply to be a part of its newly formed Diversity, Equity, Inclusion (DEI) Advisory Committee. The online application opens Sept. 1st and closes at 5PM Sept. 21st.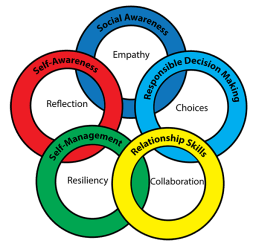 Welcome to the 2020-21 school year!  Even though the start of this school year is unlike any we have had before, we begin like we always have by fostering, modeling, and teaching relationship skills.  This teaching happens in the classroom, whether remote or in person, as well as in the home.  As we navigate uncharted territory for the start of the 2020-21 school year, teaching relationship skills and connecting with family members, friends, and teachers may be more important now than ever before.
In light of remote learning at all schools at Eanes ISD, the Child Nutrition Department will have lunches available for all enrolled Eanes ISD students.  Students not eligible for Free Meals will be charged for their meals, accordingly.