MRS. MEEK'S WEEKLY MESSAGE
Dear BPE Families,
On February 7th at 8:00 am, our Booster Club will be hosting our next Parent Coffee in the BPE library. All parents are invited to come listen and meet Eanes ISD Director of Instructional Technology, Kristy Sailors. Kristy started in the district just last summer and is looking forward to meeting as many of you as possible. We hope to see you there! Thank you to Booster Club for hosting.
All My Best,
Heather Meek
Jan 31 2020
STEAM DAY
8:00 AM - 12:00 PM
Feb 7 2020
Spirit Store Open
7:15 AM - 8:00 AM
Feb 7 2020
Booster Club Parent Coffee
8:00 AM - 9:00 AM
Feb 11 2020
Spanish Immersion Information Meeting
9:00 AM - 10:00 AM
Feb 13 2020
Westlake Speaker Series, "Not Your Parent's Marijuana"
12:00 PM - 1:00 PM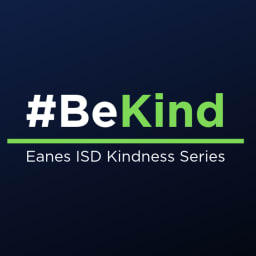 As part of Dr. Leonard's 2019-2020 "Green Umbrella of Kindness" and "Green Glasses Days", all of the elementary schools will be focusing on spreading kindness across the campus and the community throughout the month of February. With the support of the counselors, each campus will kick off the kindness theme by showing a video from Erik Qualman, our beginning of the year convocation speaker. Each classroom will be working on a Kindness Challenge which consists of 20 different activities or "acts of kindness" for each class to complete (i.e.: writing an encouraging letter to someone, thanking our campus helpers, reaching out to someone new). Once all 20 activities are completed, a class picture will be taken with the students wearing the "Kindness" green glasses to celebrate their kind efforts as a classroom community.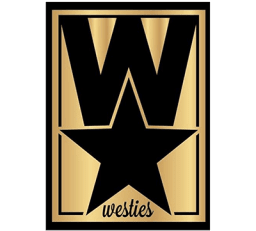 Many of our friends and partners are finalists for the Westlake Chamber of Commerce Westies, including Westlake HS and Hill Country MS students in the Young Citizen of the Year and Young Entrepreneur of the Year categories, Exec Director of Special Education Molly May, WRMS Teacher Carol Reese and FTE Principal Cody Spraberry up for Educator of the Year, Eanes Trustees Ellen Balthazar and Heather Sheffield for Citizen of the Year, as well as EEF for Non-Profit of the Year. Vote by 2/6 at www.westlakechamber.com! 
The Westlake Choir and Technical Theater Departments present Seussical February 6-8. Tickets on sale now!